Dr. Chris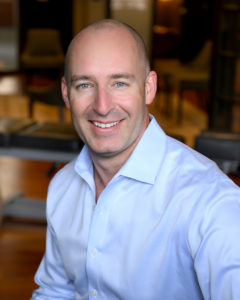 Since I was 11 years old I knew that I wanted to be a chiropractor.  My childhood chiropractor changed my life, and I wanted to be able to make that kind of difference in other peoples lives. I followed that dream and went on to become one of the youngest ever to graduate from one of the top chiropractic colleges, Parker University of Dallas, TX.
Over my 22+ year career, I have been privileged to care for thousands of patients. It is my belief that staying educated about current trends in health, along with continued ongoing learning is essential to provide the best possible care to my patients. I regularly exceed the amount of continuing education that is required, and I've had extensive experience in pain management and corrective spinal techniques.  I recently spent nine months working with some of the top orthopedic and neurosurgeons to understand the techniques used in spinal surgery, advancements in disc replacement options, and spinal fusion approaches.  Having personally assisted in the operating room on over 50 cases, I have unique understanding on how to help people avoid spinal surgery.
Whether it is a child with health challenges, an active person that has been injured or is experiencing pain, or an adult trying to get the most out of life, I love helping people and I hope I have the opportunity to help you. That is why I make this special offer available for people hoping to find a solution to their problems. The first time visit in our office that includes everything needed for us to find out if we can help you, (consultation, examination, and possible x-rays) can cost as much as $265. By clicking on the website only special link at the bottom of this page, you can come in for the first visit to our office, and the most you will pay is $29. Please click below, or call to take advantage of this, and I or someone from my office will be in touch to schedule your appointment. Same day appointments are often available.